On-site supervisory reviews aimed at preventing money laundering
Each year, FINMA performs more than 30 on-site reviews on the issue of preventing money laundering. These on-site reviews comprise longer supervisory reviews as well as shorter, selective engagements, also known as "deep dives".

Enforcement investigations and proceedings
A major part of FINMA's enforcement activities relates to the issue of combating money laundering. When FINMA has reason to believe there has been a breach of supervisory law, it may conduct an enforcement investigation. If FINMA considers that supervisory law has been breached and there is no other way to restore a normal state of affairs, it must initiate enforcement proceedings.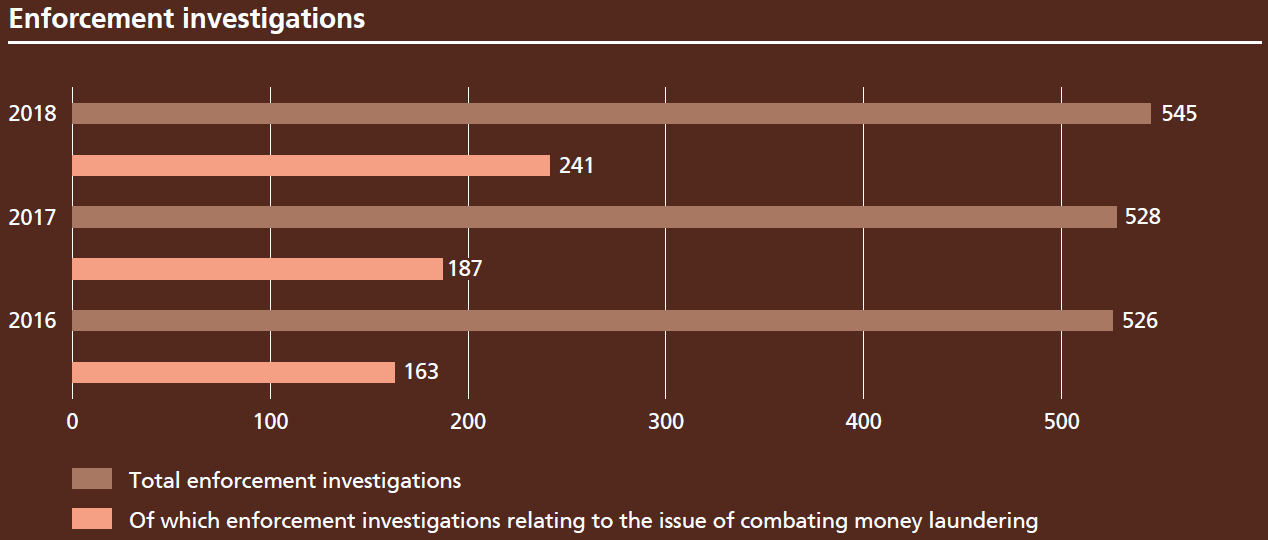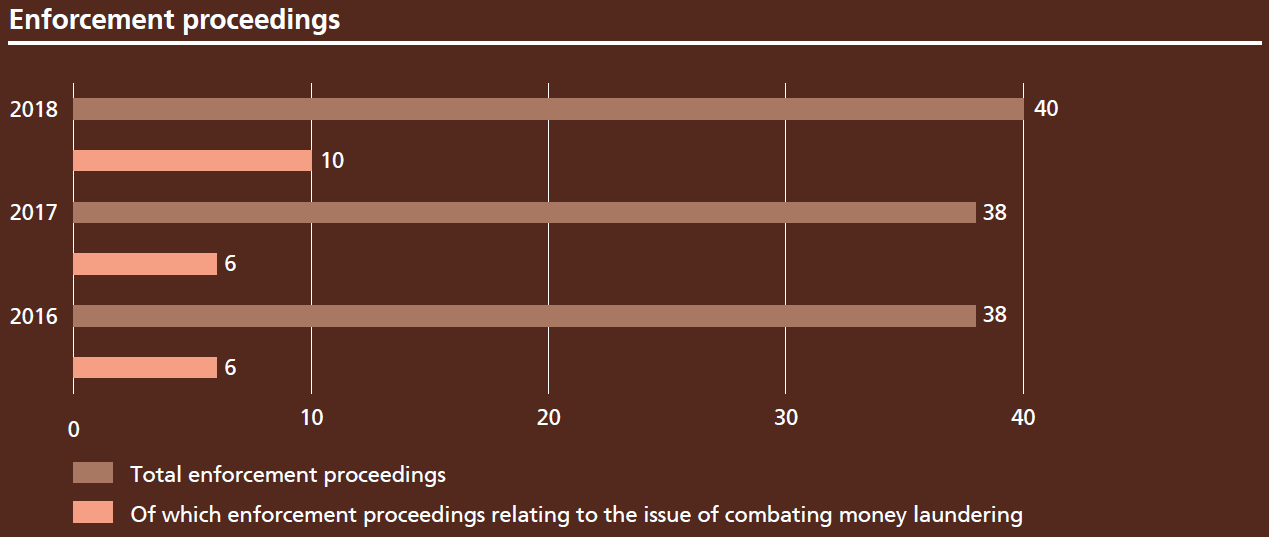 Criminal charges based on contravention of the AMLA
In the event of criminal breaches of supervisory law (in particular, breaches of reporting obligations under Art. 9 AMLA or activities being carried out without the required licence), FINMA will bring charges.

Progress in combating money laundering
In recent years, Swiss financial intermediaries have identified an increasing number of suspicious clients, which they have reported to the MROS. Financial intermediaries have also been able to report more clients on account of their own transaction monitoring processes (source for following figures: MROS). Under the regulations, financial intermediaries have a certain scope to structure their own transaction monitoring systems; however, these have to be effective.


(From the Annual Report 2018)