Authorities cooperate with each other both in Switzerland and internationally and coordinate their investigations.
International cooperation
FINMA can request information and documents from foreign financial market supervisory authorities to help with its enforcement activities. It also receives several hundred requests for assistance from foreign authorities every year, for example when a client has used an account at a Swiss bank to commit market abuse on a foreign exchange.


International cooperation: incoming and outgoing requests (2018–2020)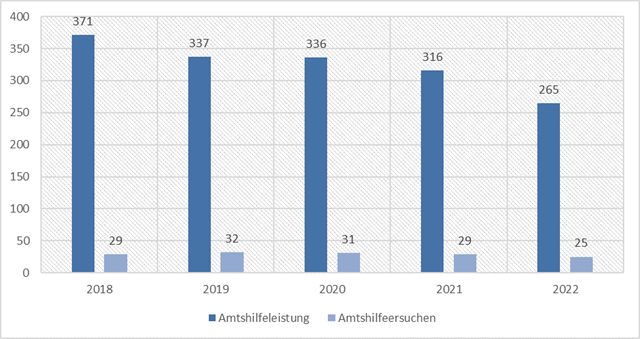 The statistics compiled annually by the International Organization of Securities Commissions (IOSCO) show that FINMA is among the authorities receiving the highest number of requests globally and that foreign authorities are mostly satisfied with FINMA's handling of these requests. FINMA is thus playing its part in worldwide efforts to combat market abuse.

Read more about international cooperation
National cooperation
Within Switzerland, FINMA cooperates mainly with the federal and cantonal prosecution authorities to enforce financial market law, acting in accordance with the applicable laws and coordinating investigations as far as possible.

Read more about national cooperation