Authorisation from FINMA is needed by any individual or company seeking to take money from investors, underwrite insurance policies, or set up and manage a collective investment scheme. This authorisation is only granted if statutory requirements are met. Financial institutions that do not meet the financial criteria, are insufficiently organised, fail to disclose their ownership structure or have a dubious reputation will not be authorised. Once the hurdle is taken, market operations can begin.

Authorisation entails supervision. The supervisory monitoring performed by FINMA varies in intensity. Depending on the legal provisions, it can range from continuous all-round scrutiny to a simple act of registration, after which FINMA will only step in if it receives reports of inappropriate conduct.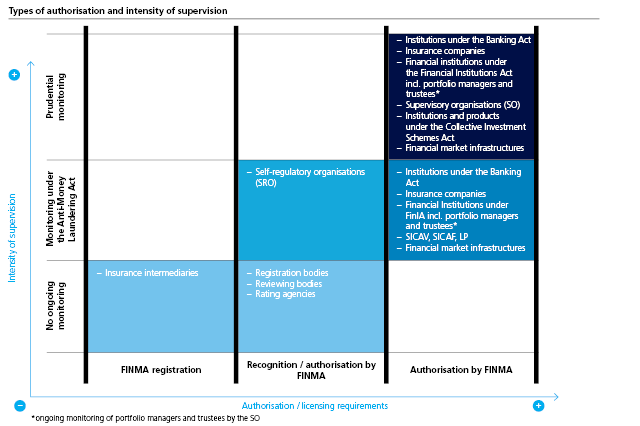 Search
To check whether an individual, a company or a financial product has been authorised, you can search for the name here to see if it is listed among our authorised banks, insurers and collective investment schemes.