Mortgage and real estate market
Real estate prices slowed in 2014 in the market regions and segments that had seen particularly high growth rates in previous years. This, however, has not been reflected in the mortgage volume. In the past, such slowdowns in price increases have often been short-lived, especially when drivers such as the current low interest rate environment have persisted. The imbalances built up due to historically high prices remain in place.
Five market regions reporting continued positive house price growth in 2014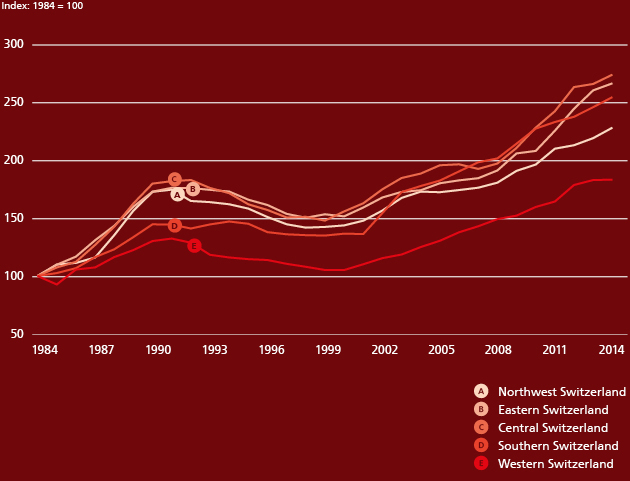 Source: FINMA, based on data from the SNB Monthly Statistical Bulletin (December 2014).
Close window