Key aspects of FINMA's employment conditions are highlighted below.
Working hours and holidays
Regulations on working hours at FINMA facilitate part-time working, trust-based working and flexible working time arrangements. Staff who clock in and out are employed on the basis of an annual working time (42-hour average working week), which allows them to coordinate their private and professional needs. All employees have five weeks' holidays and six weeks for those over 50. There are generous arrangements for loyalty bonuses, for instance paid leave.
Modern salary policy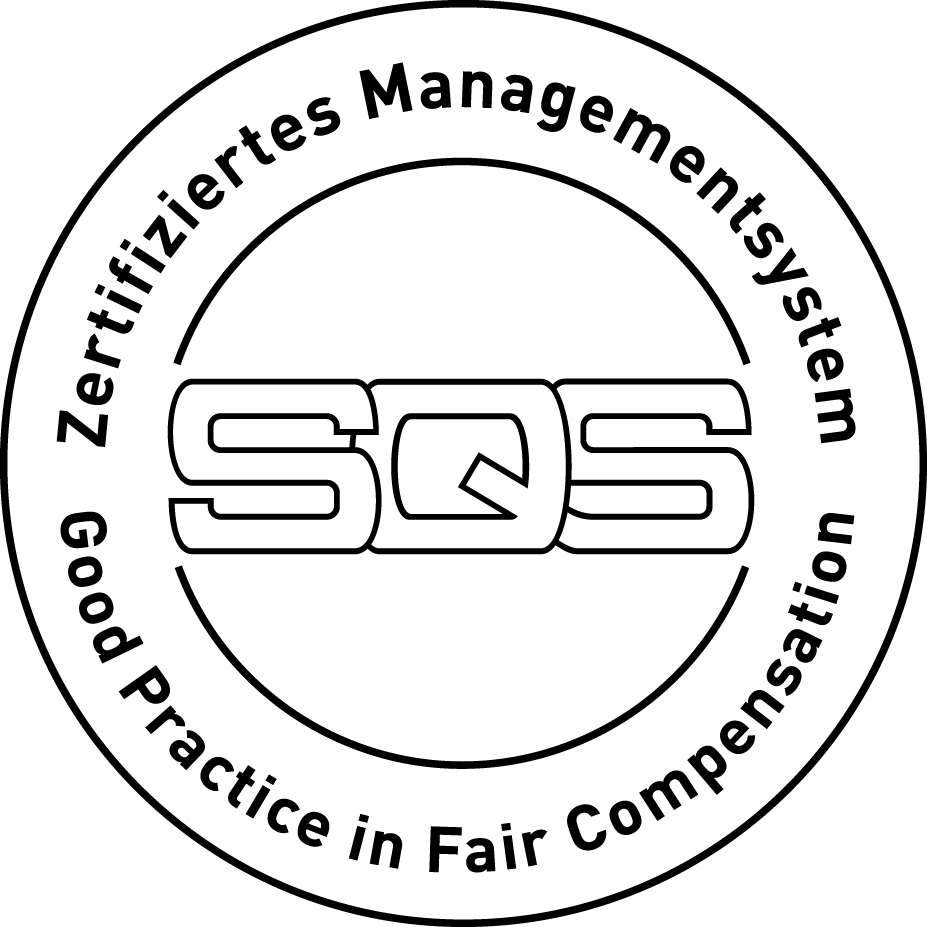 Salary policy at FINMA is fair, simply structured and in line with market standards. Individual annual salaries paid out in 12 instalments are based on task-related criteria. Variable salary components and complex bonus systems are not part of FINMA's salary policy. Employee benefits are transparent and allocated in accordance with clear principles. In 2016, FINMA's salary practice earned it the internationally recognised SQS certificate "Good Practice in Fair Compensation".
Social security benefits
FINMA employees who are unable to work due to illness or accident receive their full salary for a period of twelve months and 90% of their salary for a further twelve months. FINMA pays the premiums for non-occupational accident insurance in full. Parental leave comprises 16 weeks' paid leave for mothers and ten days for fathers. The rates for childcare and family allowances are above the cantonal guidelines. Employees are entitled to a childcare allowance of CHF 300 per month for each child.
Occupational benefits insurance
FINMA employees are insured against the risks of old age, death and disability in a special occupational benefits fund within the PUBLICA collective foundation. The pension plan is based on defined contributions. As the employer, FINMA assumes all of the risk contributions and makes above-parity savings contributions from the age of 35 upwards.
Other benefits
All FINMA employees receive a GA travelcard (General Abonnement). Other fringe benefits offered by FINMA include free advisory and referral services for childcare, well-balanced meals at reasonable prices at the staff restaurant and sport activities. There is also the option to open an account at the Federal Employees Saving Bank at favourable terms and conditions.
Staff development and training
FINMA promotes its employees' personal development and professional skills by encouraging them to attend further education and training courses at all levels. Job-related courses are sponsored by FINMA.